From GLASE: "All controlled environment agriculture (CEA) growers should take a look at this tool, which was developed for greenhouse growers as part of Project LAMP, lighting approaches to maximize profits. LAMP's goal is to maximize CEA grower profits through improved lighting systems and support tools.
With this lighting calculator, growers can enter their location, electricity rate, and greenhouse design to calculate their electricity costs!"
Link to calculator: https://uga-lighting-calc.shinyapps.io/lightingcalc/
Update (7/5/22): GLASE continually improves their calculator portfolio. This link can be used to find more calculators. The LAMP outreach page, publications list, and FAQs are also useful resources. We have added screenshots and links to new calculators that have been published since this article was first created.
Screenshot of the "Unlimited App".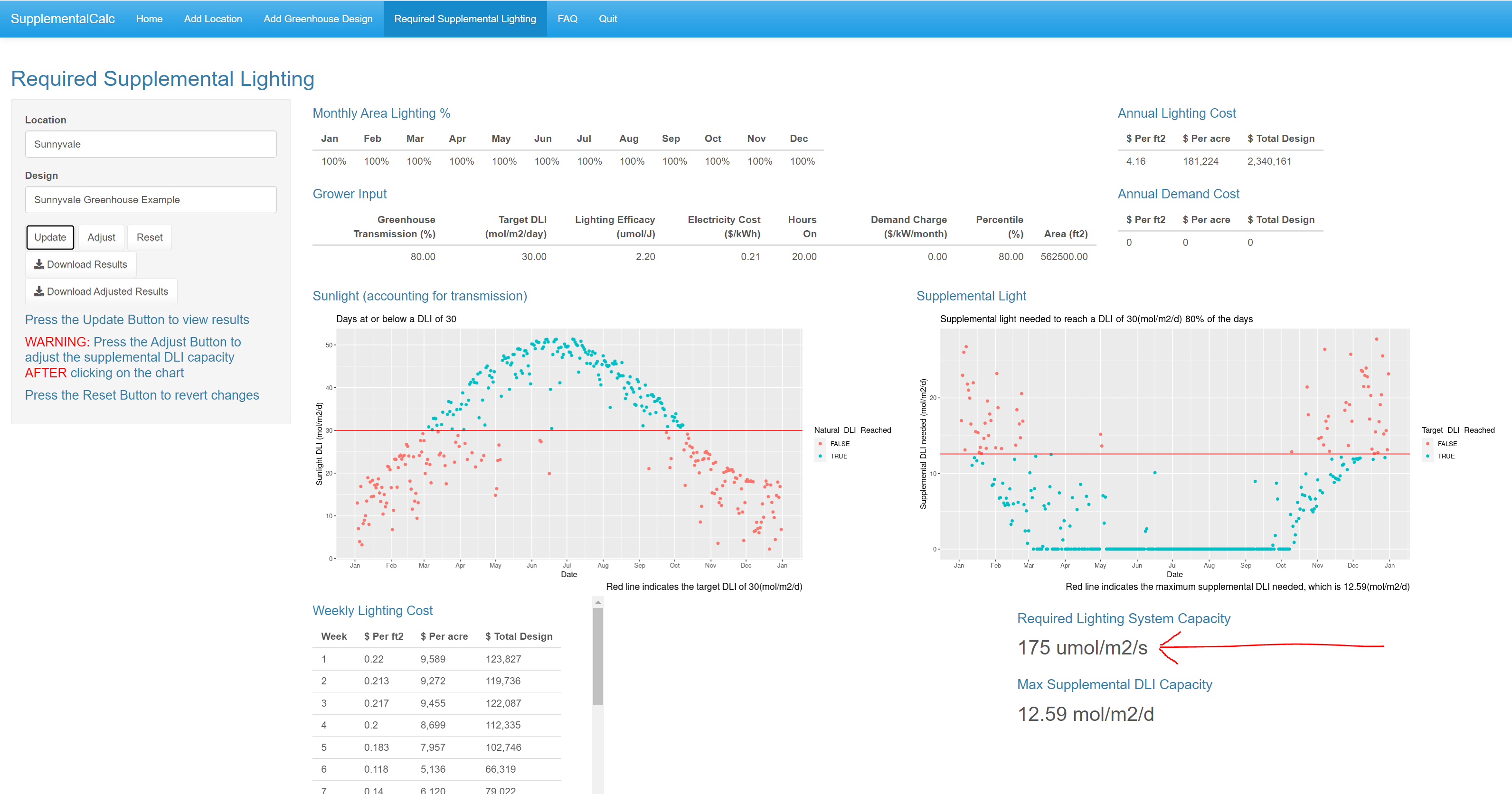 Screenshot of the new "SupplementalCalc".
Screenshot of the new "TargetCalc".
Screenshot of the "LampsNeeded" Excel calculator.
These links are being provided as a convenience and for informational purposes only; they do not constitute an endorsement or an approval by Luminus of any of the products, services or opinions of the corporation or organization or individual. Luminus bears no responsibility for the accuracy, legality or content of the external site or for that of subsequent links. Contact the external site for answers to questions regarding its content.